2022年1月12日に新曲『MOJITO & BONITA』を音楽配信サイトより配信開始します。

Apple Music,Spotifyなど、各種配信サイトで楽しんでいただけます。

『MOJITO & BONITA』は、MONKY & FANCY BIRDSのライブでよく演奏されている楽曲で、今回はパーカッション奏者 IZPONの参加により、爽やかで躍動感溢れるダンスチューンに仕上がっています。

寒さも本格的になってきましたが、海や楽園をイメージさせるこの曲を聴いて楽しんでもらえたら嬉しいです!


こちらのリンクから、1月12日以降にご視聴いただけます。
(iTunes Storeでのダウンロード予約は承っています。また、Apple Music以外の配信サービスは1月12日以降にURLアップデートされます)

https://orcd.co/pqlwwyl


1月から8月まで毎月、新曲を音楽配信サイトからリリースしていきます。
次回は2月16日に『BLUE SWAN』配信予定です。

お楽しみに♪♪♪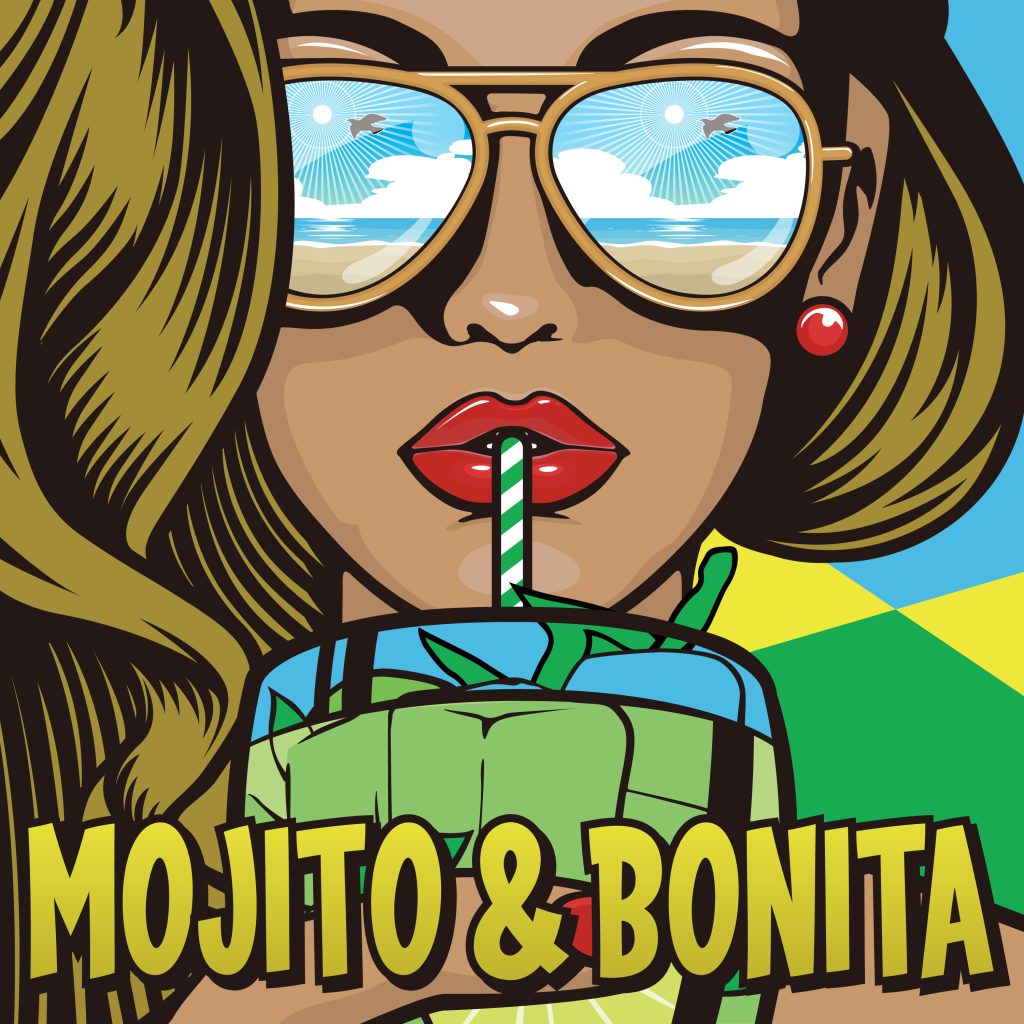 Choose your preferred music serviceOn January 12, 2022, I will start distributing my new song " MOJITO & BONITA" will be released on January 12, 2022 from music distribution sites.
You can enjoy it on Apple Music, Spotify, and other music distribution sites.
"MOJITO & BONITA" is a song that is often performed at MONKY & FANCY BIRDS' live performances, and this time, with the participation of percussionist IZPON, it has been made into a refreshing and dynamic dance tune.
I hope you enjoy listening to this song, which evokes images of the ocean and paradise, even though the cold weather is now in full swing!
You can watch it from this link.

https://orcd.co/pqlwwyl
Every month from January to August, we will release a new song from our music distribution site.
The next release will be "BLUE SWAN" on February 16.
Look forward to it♪♪♪
【Musician】

MONKY:Alto Sax
Takumi Kaneko:Keyboard
Tomoharu "Jr." Takahashi:Bass
Yoshio Tony Kobayashi:Drums
IZPON:Percussion


Composed & Produced by MONKY 
Recorded by MONKY 
Recorded at B.Y.G 
Mixed and Mastered by Hiroyuki Sanada
(Silver Trash Can Studio NYC USA)
Artwork By Masayuki Shinha(Cetana Works)